The SWANA Young Professionals (YP) group continues to grow and expand across the country. SWANA YP members have been busy this past year speaking at SWANA events, leading teams, mentoring students and making strides in every aspect of the industry. Let's get to know some of these upcoming industry leaders!

Meet Eduardo Rodriguez, Operations Manager - City of Phoenix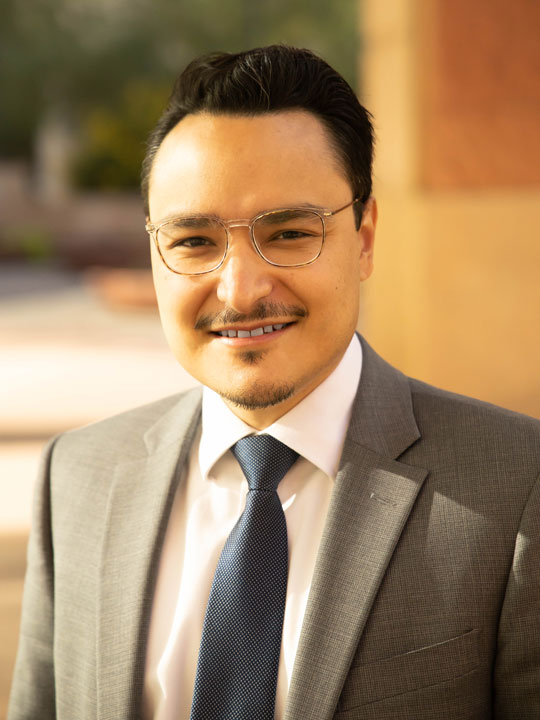 Over the past five years, Eduardo has served as an Operations Manager, Project Manager, Administrative Assistant II and Business Analyst in the City of Phoenix Public Works Department. During this time, he's been responsible for a $4.5M MRF upgrade at the North Gateway Material Recovery Facility, implemented a new scale management system, managed a $70M operating and Capital Improvement Program (CIP) budget, and provided statistical analysis for all inbound solid waste tonnage and other materials being processed at city disposal facilities.

To supplement Eduardo's professional experience, he holds a Master of Science Degree from Arizona State University, and a Bachelor of Science Degree in Justice Studies and a Bachelor of Arts Degree in History from Arizona State University. He was also recently named one of Waste360's 40 Under 40 Award winners. When asked about his experience as a SWANA YP member, he shares, "As a YP member, I've been able to meet new people and engage with other young professionals looking to create a more environmental and sustainable future."

Click Here to apply or nominate someone to be featured in the next YP Spotlight!

NOT A SWANA YP MEMBER?
Visit www.swana.org/YP411 to learn more about the group and become a YP member at the special discounted rate for full access to mentors, job openings, discounted webinars, and more! Or sign-up for SWANA's YP Community forum for FREE to engage in industry discussions and receive updates on all things "YP".