The SWANA Young Professionals (YP) group continues to grow and expand across the country. SWANA YP members have been busy this past year speaking at SWANA events, leading teams, mentoring students, and making strides in every aspect of the industry. Let's get to know some of these upcoming industry leaders!
Wes Glakas – Vice President – Sierra Container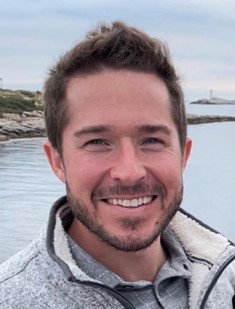 Wes Glakas is the Vice President at Sierra Container. He has served in the solid waste and recycling industry for 12 years. From operational roles as a mechanical engineer to sales roles supporting products and equipment that serve our industry, he has experienced how our industry truly touches everything. As it relates to SWANA, Wes serves as both the YP Rep Chair on our YP National Steering Committee as well as the Texas YP Chapter Liaison.
Wes redirected the path of a picnic basket one day, saving it from the clutches of a fatal rear load compaction and subsequent bottomless pit of gloom. This picnic basket has returned the favor as a vehicle of tasty and memorable experiences, shaping him into a better and brighter human.
SWANA, like his picnic basket, has been a vehicle for personal and professional development, providing lifelong connections which have and will continue to guide his career choices. As the YP Rep Chair on the YP Steering Committee, he is committed to being our YP Tour Guide, connecting our future leaders with SWANA's prolific professionals, tools, and resources as we navigate to a brighter and more sustainable future.
Thank you for all you do to support other young professionals!
Click here to apply or nominate someone to be featured in the next YP Spotlight!
Not a SWANA YP Member?
Visit swana.org/YP411 to learn more about the group and become a YP member at the special discounted rate for full access to mentors, job openings, discounted webinars, and more! Or sign-up for SWANA's YP Community forum for FREE to engage in industry discussions and receive updates on all things "YP".