SWANA is pleased to announce the recipients of its annual Professional Achievement Awards.
The Robert L. Lawrence Distinguished Service Award
The Robert L. Lawrence Distinguished Service Award is SWANA's highest recognition to an individual in the field of solid waste management. It is awarded to a member or non-member who, by his/her/their service to the field of solid waste management, has demonstrated unusually noteworthy achievements and/or highly significant contributions. This year, the International Awards Committee recognizes two SWANA members.
TOM CONRAD, FOUNDER AND EXECUTIVE VICE PRESIDENT (AND DIRECTOR EMERITUS), SCS ENGINEERS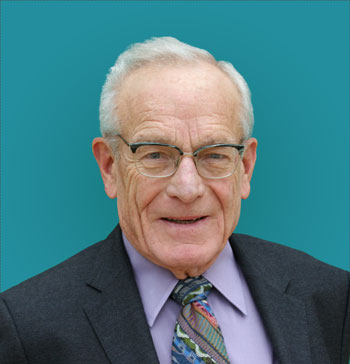 Mr. Conrad's solid waste career spanned more than 60 years before his retirement in 2016. He dedicated his career to advancing the solid waste industry, most notably through the founding of SCS Engineers (Stearns, Conrad, and Schmidt Consulting Engineers) more than 51 years ago. As an environmental engineering firm and consultant to the newly created US Environmental Protection Agency, the founders recognized that responsible solid waste management was increasingly important for protecting the environment and the health and safety of the general public. SCS helped the EPA develop the first federal regulations and notes many innovations on its website. Mr. Conrad worked on a wide range of environmental engineering projects touching almost every aspect of solid waste management throughout his career.
Mr. Conrad was also a leader in hiring and mentoring SCS leaders and fostering SCS's culture that encourages employee participation in industry associations such as SWANA to better the industry. Prior to his retirement, Mr. Conrad held professional engineering licenses in 24 states. He was a member of SWANA, the American Society of Civil Engineers, National Waste and Recycling Association, and Society of American Military Engineers.
DAVID MCCARY, ASSISTANT CITY MANAGER, CITY OF SAN ANTONIO, TEXAS
For more than 30 years in a career in which he began as a waste collector and worked his way up to management, Mr. McCary has demonstrated servant leadership, encouraging and inspiring others while setting an incomparable example of what a solid waste professional is and should be. In employment stops including Houston, TX; Durham, NC; Tampa, FL; and San Antonio, TX, he has overseen program improvements and modernization while maintaining focus on safety and innovation. In 2020, Mr. McCary was instrumental in executing a collaborative "Return to Work Plan" strategy for the City of San Antonio that accommodated and protected all 13,000 municipal employees while ensuring the continuation of critical City services. His work with the City Solid Waste Management Department led to the implementation of automated refuse collection with no employee layoffs and significant employee safety improvements and his emphasis on safety led the City to become the first municipality in the world to obtain the ISO 45001 Safety Certification. The City of San Antonio 's Solid Waste Management Department became first responders providing post-disaster recovery relief following flooding caused by Hurricane Harvey in Houston in 2017.
Mr. McCary is currently serving as the Region 3 Director on SWANA's Board of Directors. He formerly served as an officer and member of the Texas SWANA (TxSWANA) Chapter. He is also a member of the National Forum for Black Public Administrators, serving as the San Antonio's Past Chapter President; and the United Negro College Fund, serving on the San Antonio Advisory Board of Directors.
---
Life Member Award
SWANA confers a Life Member Award to a current member based on the member's length of service, contributions and commitment to the Association and/or a chapter; superior commitment and service to their employer; long-term involvement in the solid waste management, and significant contributions to the field of solid waste management.
LIFE MEMBER MARCIA PAPIN, SOLID WASTE MANAGER, GREENVILLE COUNTY, SOUTH CAROLINA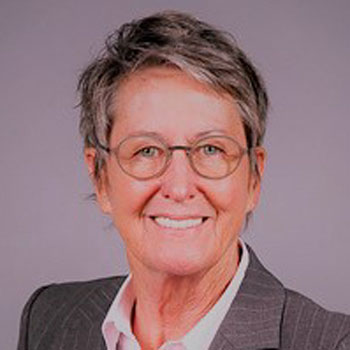 After serving in the US Army, Ms. Papin attended college at nights and weekends to gain a degree in Building Construction Technology, then began working as an equipment operator at the Greenville County Landfill. She was promoted to landfill supervisor and in 1995 to Greenville County Solid Waste Director (now the County Solid Waste Manager). During much of that time, she also represented the South Carolina Palmetto Chapter on SWANA's International Board and various national committees, including serving for several years as the Region 5 Director on the Executive Committee.
Ms. Papin was nominated by South Carolina Palmetto Chapter President Philip Westmoreland. The many letters of support submitted by her co-workers, industry colleagues, other chapter members and SWANA members nationally spoke volumes about professionalism, dedication to the industry, commitment to her people and to customer service.
---
Professional Achievement
SWANA recognizes members annually for Professional Achievement for valuable and distinguished contributions to the Association, the individual's employing organization and the public. The length of continuous contributions and services by an individual are also considered in the selection. The International Awards Committee in 2021 recognizes four members across SWANA's more than 10,500 members for their contributions.
PUBLIC SECTOR MEMBER FELIPE MORENO, DEPUTY PUBLIC WORKS DIRECTOR, CITY OF PHOENIX, ARIZONA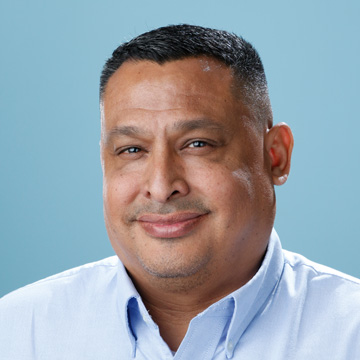 Mr. Moreno has championed the growth and advancement of the workforce within the solid waste industry through the creation of the City of Phoenix's Solid Waste Equipment Operator (SWEO) Apprenticeship Program, a state-certified apprentice program that helps individuals begin a career as a City Solid Waste Equipment Operator. The program gives special focus on outreach to potential youth, veteran and female drivers. Mr. Moreno has also embraced the use of data analytics in operation decision-making, leading to him being highlighted as a "Data Conviction Rebuilder" in a podcast by Rebuilders author Paul Shoemaker.
As a member of the Arizona Chapter Board since 2014 and its current President, Mr. Moreno champions both professional and personal growth for members. He is a safety advocate and when question about COVID-19 testing and vaccines and impact on essential workers surfaced in 2020, he quickly developed a healthcare professional-led webinar series about the pandemic and the vaccine for chapter members of SWANA.
PRIVATE SECTOR MEMBER CONSTANCE HORNIG, ESQUIRE – ATTORNEY AT LAW, LOS ANGELES, CALIFORNIA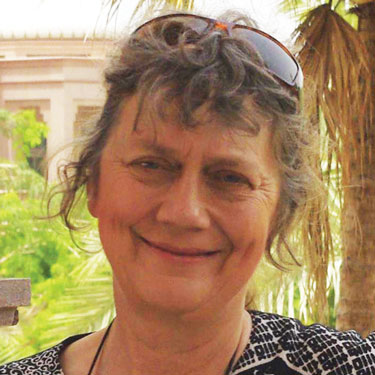 Ms. Constance Hornig is an attorney and solid waste management legal specialist who focuses on the representing public entities on municipal solid waste issues. She works in the United States and globally, as well as participating in professional organizations such as the National Stewardship Advisory Council, where she is a Board member, and the California Resource Recovery Association. For SWANA, Ms. Hornig served for many years on SWANA's Executive Committee and International Board. She continues to serve on SWANA's Advisory Board representing private sector members engaged in legal matters, and on the Policy Committee where she has been a leader in technical policy development and review.
Ms. Hornig was nominated by SWANA General Counsel, who wrote with respect of her professional achievements, then concluded, "Although this award recognizes professional achievement – sometimes referred to as résumé virtues – I think it's also important to consider an individual's humanity. Constance is remarkable for her unswerving generosity, loyalty and compassion. It's rare to find someone who has achieved her level of success yet has been able to stay humble and true to themselves. A quality that should be celebrated on its own merits. "
PRIVATE SECTOR MEMBER JAMES SKORA, MATERIALS MANAGEMENT AND SUSTAINABILITY BUSINESS UNIT MANAGER, GT ENVIRONMENTAL, COLUMBUS, OHIO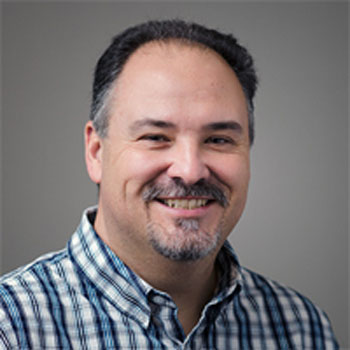 Solid waste industry veteran Jim Skora has dedicated his career to solid waste management, sustainability, and environmental compliance. His resume accomplishments include developing and operating Ohio's first permanent household hazardous waste (HHW) collection facility; serving as the Executive Director of the Summit/Akron Solid Waste Management Authority where he also worked with Ohio's Department of Rehabilitation and Corrections to develop a statewide electronics recycling program. At GT Environmental, he continues to support clients with solid waste management needs in the areas of provide efficiency, cost-effectiveness, and planning for the future.
Mr. Skora is a long-time member and officer of the Ohio Buckeye Chapter Board and currently serves as Region 9 Director on the SWANA Board of Directors. He is also a SWANA faculty member, teaching the Integrated Solid Waste Management and Collections certification courses.
RETIRED MEMBER ZACHARY HANSEN, RETIRED ENVIRONMENTAL HEALTH DIRECTOR, RAMSEY COUNTY, MINNESOTA, PUBLIC HEALTH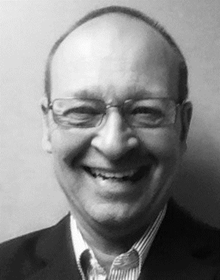 As Environmental Health Director at Ramsey County, the second most populous county in Minnesota, Zack Hansen had an outstanding career of public service in environmental health. He worked with both Ramsey and Washington counties on resource recovery issues, including the joint effort to purchase the privately-owned waste processing facility located in Newport, MN, and engaging in research of new technologies (e.g., gasification, anaerobic digestion, and chemical recycling) and waste management system changes in a way that influenced waste management in the Twin Cities area and statewide.
Mr. Hansen has also been committed to centering issues of equity and environmental justice in decision-making processes for programs and services, which has helped ensure access to resources for health and safety for all community members. He has been committed to the counties' goals to protecting public health and the environment and championed the vision of vibrant, health communities without waste.
Mr. Hansen served as Minnesota SWANA chapter president from 1992 – 1993, and has been an active member ever since.
---
SWANA's annual Professional Achievement Awards Program recognizes individuals and their organizations for their contributions to the Association, to solid waste management and public health/environmental protection. Each year, we ask Chapters, members, and staff to nominate individuals for the following awards. The call for nominations opens in January each year and is publicized through I Am SWANA News and on the SWANA website.