Thomas A. Bilgri, P.E.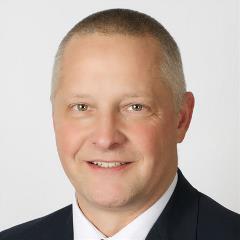 Manager - Biogas Engineering Services, Tetra Tech LLC
Mr. Bilgri is the Manager of Biogas Engineering Services for Tetra Tech, with more than 30 years of landfill gas (LFG) management system design, engineering, and permitting experience. Mr. Bilgri has conducted numerous assessments of LFG production for existing and proposed landfill facilities throughout the world and has provided on-site assessments of subsurface LFG migration, superficial LFG mitigation, and the evaluation and response to odors related to LFG systems. He has also been engaged on numerous beneficial-use projects, including direct sale, electrical generation, compressed natural gas (CNG), liquefied natural gas (LNG) and high-BTU gas production facilities, along with treatment systems for siloxane and hydrogen sulfide removal. Mr. Bilgri's duties include managing and interfacing with engineering, construction, and field services personnel, LFG control and monitoring program oversight, and developing training materials for monitoring technicians and design engineers.