Michael Tomaselli, the Senior Manager of Certification & Workplace Training, is retiring this April. He joined SWANA eight and a half years ago as the Certification Coordinator. Prior to joining #TeamSWANA, Tomaselli was the Exam Administration Manager for the National Council of State Boards of Nursing.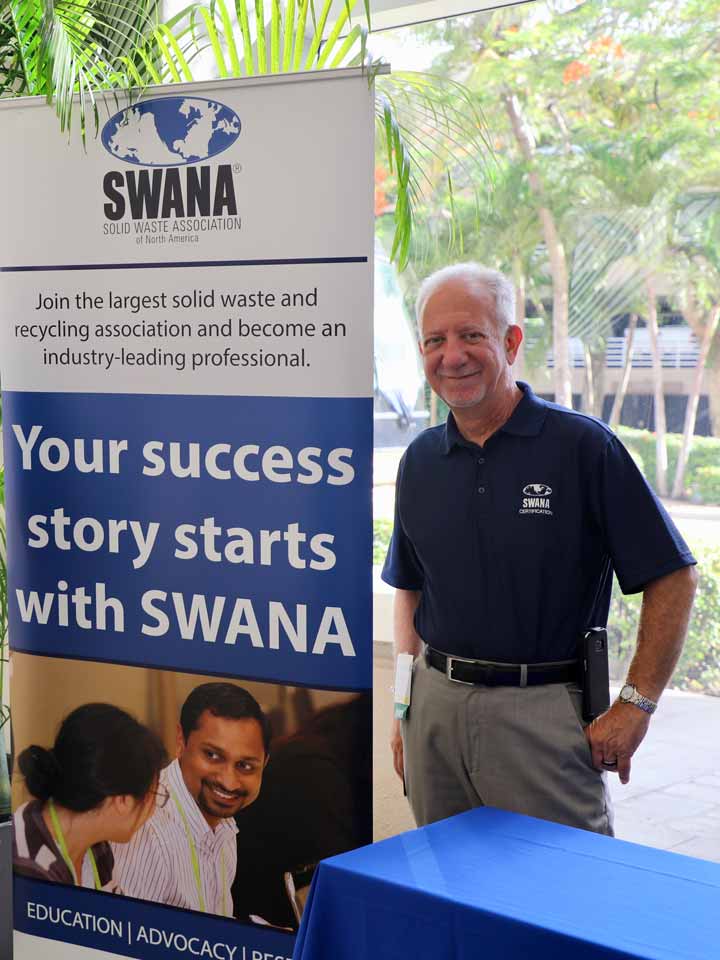 Tomaselli made a lot of relationships and fond memories over the years. "I especially enjoyed running the training centers at SWANA conferences and working with SWANA Faculty and getting a chance to meet our membership face-to-face at those events," he said. "I also enjoyed developing the Certification Celebration we had at WASTECON®. It gave us a chance to recognize those folks who were SWANA Certified and the Faculty that taught our courses."
In regard to working with SWANA and the staff, Tomaselli added "They are the best people that I've worked with. Always willing to help one another and go that extra mile for our members."
Tomaselli is leaving SWANA with a better certification and training program and hoped to have created a foundation for the next generation of those programs. After retiring, Tomaselli hopes to get more involved in assisting youth sport programs and volunteering at his local library and veterans' home.
If he could say anything to himself when he started his career, he would have said "You've probably heard it before but do what you love, and the rest will follow. It took me several jobs before I decided to go down that road but I'm glad I finally did."
Tomaselli adds his parting words for #TeamSWANA "Continue forward, there may be some bumps, but you guys know how to work through those to be successful."
Thank you Michael Tomaselli for all of your hard work over the years!