With more than 10,000 members across North America, SWANA couldn't be where it is today without the hard work and dedication from the SWANA community. In the ongoing series, Member Spotlight, SWANA features members who have made an impact on SWANA, the solid waste industry, and their community.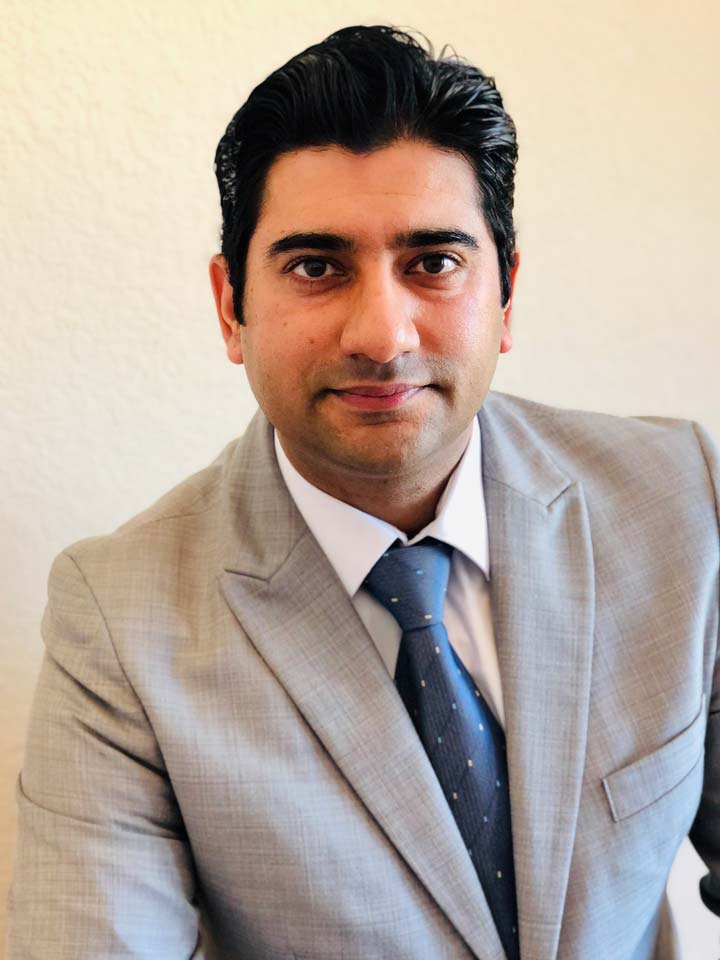 Ashish Sharma is Senior Manager, Digital for Waste Management. He currently leads technology/Digital teams & solutions in Asset Management areas which include Fleet, Heavy Equipment, Containers, and other assets. He is also the Waste Management's Digital lead for New York's Marine Transfer Station project. Prior to this role, he was leading the technology teams in Waste Management's National Accounts business unit and worked on projects across several other departments. He joined Waste Management in 2014.
Before joining Waste Management, Sharma held Senior Manager position in IBM and technical leadership roles in Deloitte & Touche LLC. With over 16 years of technology and leadership experience, he is a member of SWANA, Academy of Management, Software & Innovation industry association and several other elite associations.
We spoke to Ashish Sharma to learn more about his career, time in the industry, and experience with SWANA.
1. Earlier this year you were recognized as one of the Waste360's 40 Under 40 recipients. What does that award mean to you?
Ashish Sharma (AS): It is an honor to be recognized for the most prestigious award in our industry. It takes a lot of hard work, hours, and time away from family that gets put into delivering the types of jobs and projects that we do in our industry and this recognition acknowledges the efforts that get put into exceeding the industry's goals and values. It is inspiring and motivating to learn that the jury selected me for this honor, which is a recognition for everyone who has helped me in this journey.
2. How did you get into this industry?
AS: Coming from Consulting & Technology background I saw a lot of potential for technological advancements and the positive impacts I could bring about with my contributions and knowledge to the industry. The opportunity to be a part of Waste family and contribute to the betterment of the environment with the use of technology was very exciting and enthralling, which led to joining my dream job in this industry.
3. How did you get involved in SWANA?
AS: SWANA is the largest member-based solid waste association in the world, and there is no better platform to get the latest and greatest industry knowledge. It is also a vast network of amazing professionals connected to the SWANA forum where members help each other when there is a need, whether it is answering to any specific question posted on a forum or providing specific resources, guidance or recommendation to address the issue posted on the member portal. SWANA helps me stay ahead and informed.
4. What does your daily work life look like?

AS: I start my day talking to my global teams on project status and ideas on how we can make the lives of our frontlines easy. I spend a lot of time working with my business partners and my team to provide solutions to complex business problems with a focus on continuous improvement. I spend an equal amount of time working with my leadership to create the strategy and technology roadmap for our areas. In my leisure time, I like to brainstorm and whiteboard the ideas/challenges/issues that can disrupt our industry and try to solve these with innovative solutions and technical designs.
5. What is your favorite part of what you do?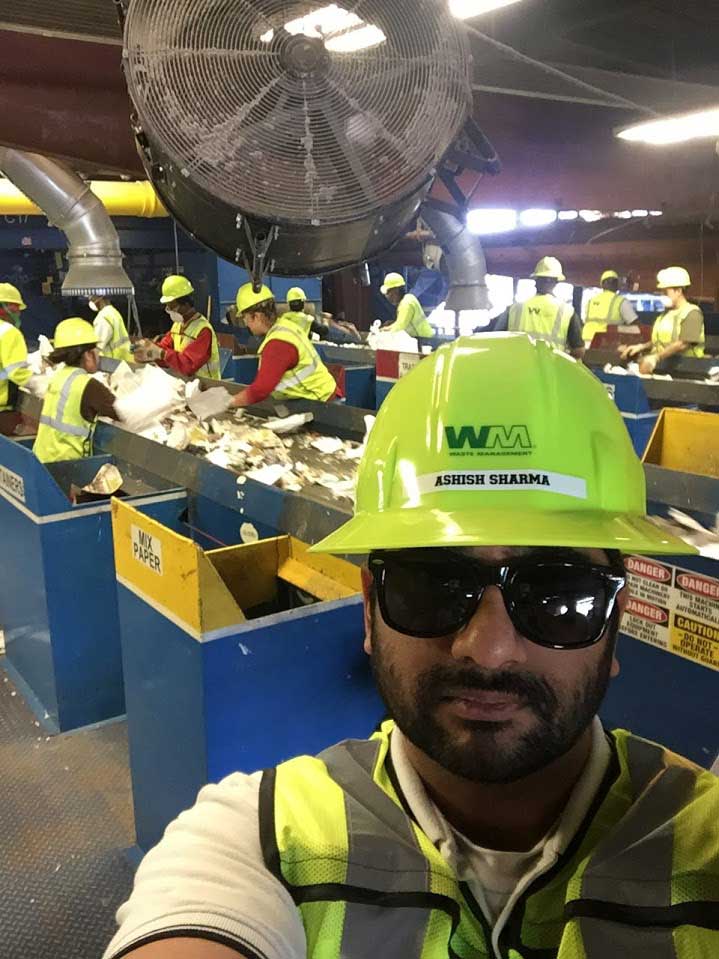 AS: A successful project completion means smiles on frontlines face. It gives me pride and gratitude to see that work that I do helps real people, and brings the quality of life improvement at, safety & productivity gains to the workforce. It gives me meaning and purpose to continue to do what I do.
6. What is your favorite part about SWANA?

AS: SWANA is a sea of information specific to our industry and the only platform to my knowledge where members are posting and getting answers on the member portal for their queries/issues and receiving guidance from a strong community of amazing professionals always available to help when needed.
7. What accomplishments are you most proud of?

AS: I am a garbage man, who happens to be a technologist. I am fortunate to have worked very closely with drivers, technicians, route managers, fleet managers, CS reps, and several other professionals and I understand this business and industry inside out. With several ride-alongs in different trucks in different LOBs, and closely working with my frontlines in their day in lives, my biggest accomplishment is that I understand my frontlines and I am one of them, I am a garbage man who happens to be a technologist.
8. What goals do you have for the future?

AS: Waste, in general, represents a broader challenge that affects human health and livelihoods, the environment, and prosperity. My goals are aligned to the industry's goals whereby I would like to be a contributor to the future solutions of managing and dispositioning the waste and addressing future challenges in the most environment-friendly way. Our generation's legacy should be that we left this world in a better situation for our future generations as compared to what we got from our past generation.
9. What advice do you have for someone just starting out in the industry?

AS: My advice would be to be yourself and showcase your culture, values, and vision from the get-go. Learn and ask questions. Make recommendations and never hesitate to challenge the status quo if you truly believe that it would be beneficial for the workforce & industry.
Get Featured!
Become SWANA's next Member Spotlight. Fill out our form to be featured or nominate someone to be featured on SWANA's Membership Spotlight!
If you're a Young Professional (35 years old or younger), send your nominations to the YP Spotlight form instead.