Jose Abraham guided Tim through the kitchen, furnished with two broken chairs. Hidden inside two small plastic crates, two chickens were fast asleep. Walking past a corner where Jose's mother, Aracely, could wash clothes in a basin, they passed four brightly colored orange and blue balloons, then a wash tub filled with a large block of ice. One boy placed his tongue on the ice, and all three of them burst into laughter. The ice helped keep what little food they had from rotting in the refrigerator because it didn't work well. Think of an ice box from 1900.
Next, they passed the old fridge, which contained a bowl of beans. Back through the passageway, Jose Abraham pulled open a curtain to his mother's and sister's bedroom, while an old television glared brightly as music boomed from an old radio. Returning to the main living space, Jose Abraham pulled back another curtain, this one leading to the room he and his siblings shared, and a bundle of clothes.
The day was heating up, so he turned on a floor fan. Next, they passed a toy-sized clown, a payaso, everyone giggling their way back to the front door as they mimicked the clown.
​A shack, really, the house was made of corrugated sheet metal, plastic sheeting, rope, nails, a half-painted front door, and a plywood roof.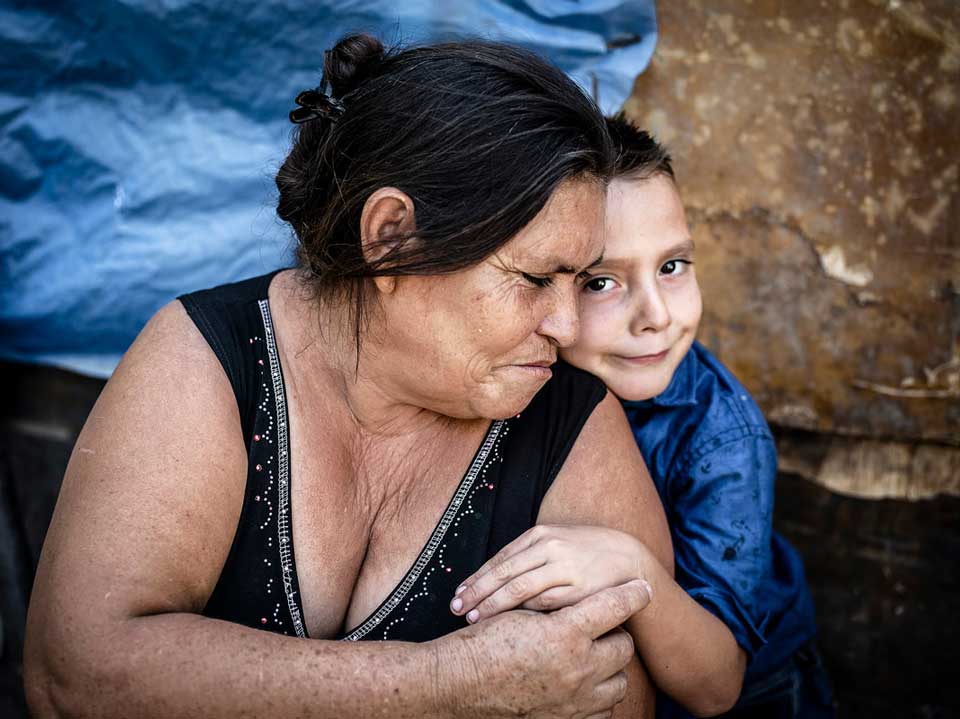 Jose Abraham hugs his mom, Aracely. Photo: Timothy Bouldry
That is, until Hurricanes Eta and Iota destroyed it in November 2020. According to the BBC, more than 150,000 Hondurans lost their homes then, and Jose Abraham's family, like many others, is living temporarily in a school turned shelter. His family and so many others who lived day-to-day on San Pedro Sula's dumpsite trash — discarded food, clothing and appliances— have lost everything. ​​
​The apparently happy six-year-old who proudly gave Tim a tour of the house in August 2019 is one of thousands of displaced kids wondering if he'll ever have a home again. His father was murdered a few years ago while working at the dumpsite, and his mother hunts for basic necessities while earning a few lempiras, the Honduran currency, by sorting trash for recycling.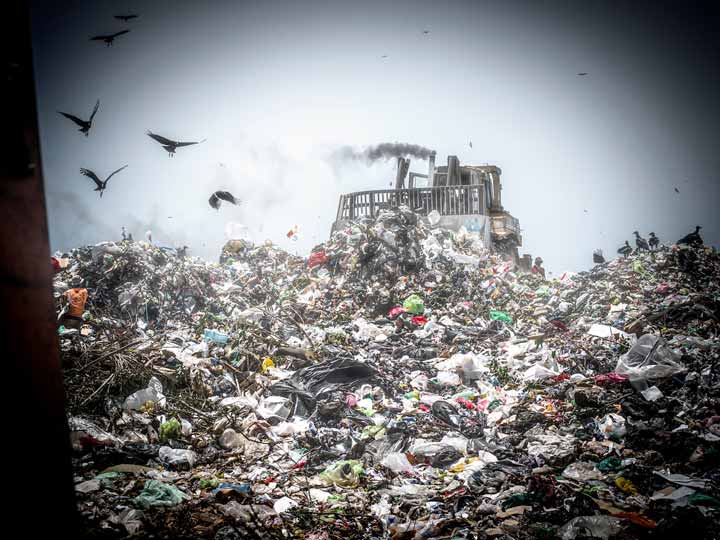 The dump near Jose Abraham's house in San Pedro Sula, Honduras. Photo: Timothy Bouldry
To help Jose's family, Tim and the ISWA Scholarship Programme, one of several waste management initiatives sponsored by the International Solid Waste Association (ISWA) in the Netherlands, have established a GoFundMe page to raise the $3,500 needed to build a more durable home.
They need cinderblock, cement, wiring for electricity, plumbing for running water, and other items. Pastor Jeony Ordoñez, co-founder of Grace Honduras, which runs community help activities, has contracted with people from the dumpsite and local community to do the construction.
ISWA would like to help other families in the town and seeks private donations to recover from this disaster.
​I spoke with Tim recently about his passion for helping Jose Abraham's family and others facing similar situations. Here's what he shared with me:
"One night I sat in a circle with the kids and we shared ghost stories, which somehow turned into "the scariest thing that has ever happened to you" true stories. Mine were completely unmatched to theirs.
"The content of the kids' stories was horrific and something no one of any age should experience. They mentioned body parts they would find in the trash from the gangs that had left bodies there.
"As sweet and innocent as the children appear, they have already been exposed to a dark and violent world -- one that I could never imagine living in.
"I want to see corrective direction, leadership in their lives and encourage their vivid imagination to be used towards positive goals and initiatives. There are way too many kids to oversee, but I can help the ones who genuinely seek help. Working with Grace Honduras president and co-founder Katherine Mejia and Pastor Jeony Ordoñez has been a great experience because they have many years with the community. They live and work with the community daily and are like family to the dumpsite community. They do the hard work, and as an outsider, I am able to work with them to provide kids with hope, a plan and the funding necessary to educate and work away from the gangs and toxic environments like the dumpsite."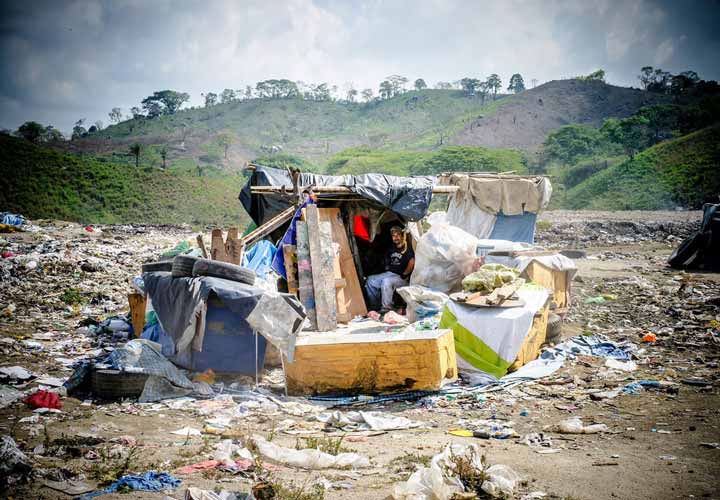 A typical dumpsite home. Photo: Timothy Bouldry
"Jose Abraham is my little buddy whom I have known for four years now. It is mandatory in my heart that a stable home on a property in their name be completed. He has already shown me that he is studious and is capable of not returning to the dump. He seeks change and I know the investment in his future will be worth it. We plan to guide him throughout his years, but we cannot get far without a place he can truly call home first."
To contribute to Jose Abraham's house, please visit the GoFundMe page at http://www.gofundme.com/ISWAhouse. Your tax-deductible donations made to the GoFundMe link are charitable and are linked directly to the 501c3, SHOOT FOR CHANGE (DBA, doing business as) The ISWA Scholarship Programme.
Thank you for your generosity.
Learn more about the ISWA Scholarship Programme, by visiting ISWAkids.com or TimothyBouldry.com.