By Mark Bernheimer, Founder and Principal, MediaWorks Resource Group

When it comes to the way we interact, COVID-19 has changed life forever.

You'll be much less likely, after the pandemic, to make an in-person appointment to see your doctor just because you have a sore throat. You'll see a lot more of your far-away friends and relatives, albeit via Zoom. And that same videoconferencing software will make news interviews more commonplace.

Solid Waste professionals will be in the news more frequently because interviews via Zoom are so quick and easy for reporters. And because you probably don't have the luxury of just ignoring journalists, now is the time to polish up your skills and prepare for the post-pandemic media landscape.

Get media training

Reporters are trained communicators, and they don't always share your agenda. Media training levels the playing field. It helps you and your designated spokespersons develop and maintain a symbiotic relationship with the reporters in your community, so that you can use interviews to your advantage. And a good media trainer will teach you the idiosyncrasies of videoconference interviews, helping you with skills you can also use for webinars and internal presentations.

Choose interviews carefully

Just because you may get more interview requests than you did before, doesn't mean you are obligated to grant all of them. While public officials do have an obligation to communicate transparently, you still have the right to decline interviews that don't seem relevant to your department, interviews involving subject matter that is not yet public, and interviews that will take you or your staff away from legitimately higher priorities.

Get on message

Have a media opportunity coming up? The time to decide what you want to say is before the interview, never during. Come up with three key messages that you will deliver to the reporter no matter what questions you get. And if you're worried you might forget, write them down as bullet points and keep the document on your desktop (Never write complete sentences or scripts, as it will be easy to tell you are reading).

Set up your "studio"

Whether you're working from home or the office, declutter your background and set up your camera in a quiet spot. Keep the lens at eye level (the up-the-nostrils shot is rarely a good look). Tip: If you can see the ceiling in the background of your shot, the camera angle is too low.

Polish your on-camera skills

We've all spent the past year staring at friends and family on our monitors. But Zoom protocol for interviews and other professional presentations is decidedly different from the way you conduct a virtual happy hour. Eye contact, lighting, and body language speak as loudly as your words. If you want to see what I mean, take a look at my terrible video.

The post-pandemic media landscape will be characterized by new communications opportunities, and that's a good thing. Just be sure you're ready.
About the Author
Mark Bernheimer, Former CNN Reporter and Founder of MediaWorks Resource Group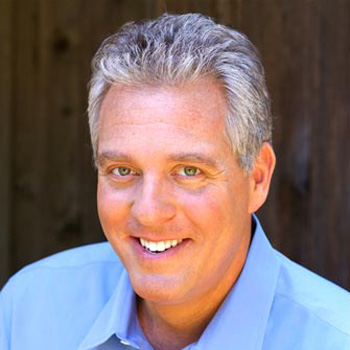 Since founding MediaWorks Resource Group in 2001, Mark Bernheimer has been empowering clients with the skills and strategies to deliver their messages clearly and memorably. Mark has trained thousands of clients ranging from corporate communications officers to C-suite executives, from professional athletes to Hollywood celebrities, and from police chiefs to congressional candidates.
Mark calls upon 16 years of journalism experience as the bedrock of his training approach. He spent the latter part of his reporting career as a national correspondent for CNN, assigned to the Los Angeles Bureau. Reporting for CNN, Mark covered many of the major news events of our time, including the Monica Lewinsky scandal and subsequent impeachment of President Bill Clinton, the JonBenet Ramsey murder investigation, the Columbine school shooting, and the Oklahoma City bombing trials of Timothy McVeigh and Terry Nichols. Mark was one of only a handful of reporters inside the courtroom when O.J. Simpson took the stand during his wrongful death civil trial. And during the late '90s, Mark weathered five hurricanes on live national television.

Beyond CNN, Mark was a reporter for KCAL Channel 9 in Los Angeles and a freelance contributor to the Orange County Register. As a correspondent for the National Geographic Channel, he introduced viewers to an ancient ocean of fossils unearthed by the Los Angeles subway construction project.

Fresh from those experiences, Mark founded MediaWorks with a mission of teaching clients to "cut through the clutter" with profoundly successful media and general communication strategies. Mark is frequently called upon as a keynote speaker for public relations associations and other professional groups, and he is a contributing columnist for PRSA's Strategies and Tactics publication.

Born in New York City and raised in Southern California, he is a graduate of the University of Oregon.