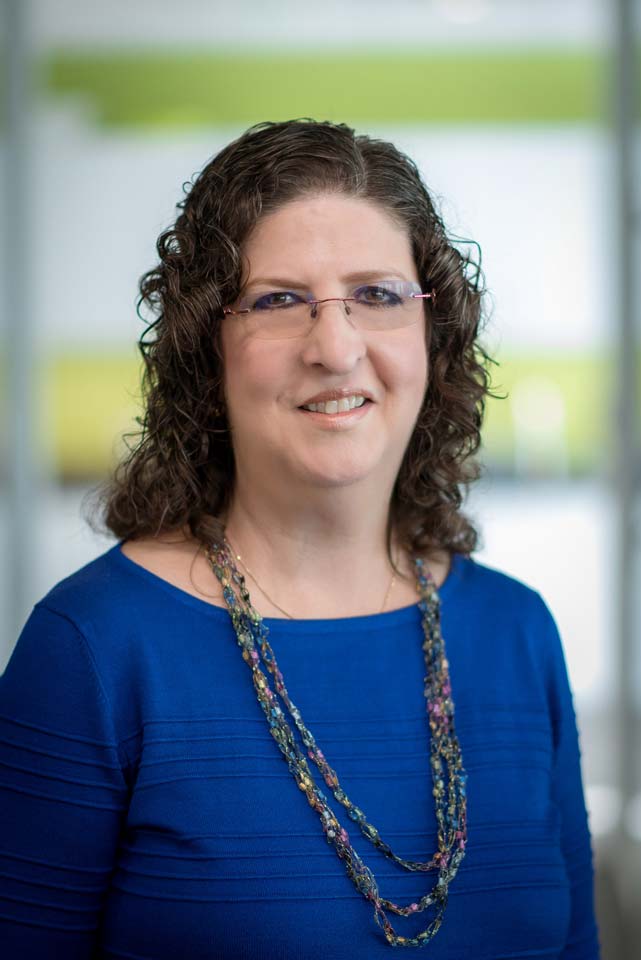 Tammy Hayes is currently the Solid Waste Association of North America (SWANA) Secretary and previously served as President of the SWANA Florida Chapter. She is also the Principal of CDM Smith. She has been with CDM Smith for 38 years in the Tampa Bay, Florida area. She specializes in communications, public information and event planning, mainly in the solid waste field. However, Ms. Hayes has designed program strategies, written reports, produced materials, coordinated video presentations and organized events on various environmental issues for clients throughout the country, including large and small cities and counties, statewide organizations and private corporations. She developed public education programs to promote recycling, gain acceptance for new facilities and explain rate assessments, as well as training required for environmental compliance. She supervised sampling efforts and testing procedures, conducted materials market surveys, participated in waste composition studies, compiled data and prepared solid waste and recycling master plans.
Ms. Hayes answered questions about her experience in the industry for Women's History Month.
How did you get into the industry?
Tammy Hayes (TH): CDM Smith was growing rapidly when I started (almost 38 years ago) so there was a lot of opportunity. In my first 5 years I held several positions and ended up working for the company's solid waste practice leader, which is when I felt like I found my niche. He encouraged me to join SWANA (then GRCDA) and got me involved in a variety of interesting projects and pursuits.

What is it like being a woman in the industry? Were there a lot of other women when you first started?
TH: I don't think it's that unusual being a woman in the industry today but early in my career, there were not many women in solid waste nor in engineering (which is what CDM Smith does). While I am not an engineer, I admired those few women who were the only females in their engineering classes.
What progress have you seen being made in the industry?
TH: I think that the solid waste industry has become more technical in terms of facility design, more holistic as part of the larger environment, and more diverse regarding its workforce although there's still a long way to go. Remember that I saw the development and implementation of Subtitle D, which essentially implemented the modern engineered landfills we have today, and considering waste as a resource as we do now is a much more full-circle approach to ever-increasing environmental impacts. While there are more women in the solid waste industry than ever before, I believe that more can be done to embrace all underrepresented groups particularly in management and other high-level positions.
What progress do you hope to see for the future?
TH: I love meeting the people who worked their way up from the back of a truck to managing a department, and hope to see more women doing both of those things in the future. Expanding on my response to the previous question, I'm glad to see SWANA taking on the DEI initiative and continually strive to increase diversity, equity and inclusion in our industry.
Who is your role model?
TH: I don't have one role model. There are different qualities I admire in different people. I often think of my grandmother's ability to always see the best in people and am glad she lived long enough for me to realize that. I appreciate those who are well spoken, diplomatic and courageous, but I mostly value a good sense of humor.
What accomplishments are you most proud of?
TH: I've come a long way since I helped write my first solid waste master plan back in the '80s. I'm proud of making meaningful contributions to a great engineering firm without being an engineer, and of learning about and becoming part of this vital industry. I'm also very proud of my service as president of the Florida Chapter and now being elected a SWANA officer.
What advice do you have for other women entering a male-dominated industry?
TH: Always hold your head up high and don't be intimidated. Remember that you're there for a reason and don't be afraid to speak up. A while back, there was a group of us who hung out together at WASTECON. One of the guys spoke about his wife frequently and I wanted to meet her so I suggested he bring her to one of the conferences. He said that she didn't want to break up the frat party. Of course I asked, "What about me?" He replied, "You're part of the frat!" I was flattered. (My husband and I vacation with them frequently now.)
Do you have any other questions you would like to answer that we did not ask?
TH: Yes, I would like to mention the thing I treasure most about SWANA and the solid waste industry—the friends I've made along the way. My husband says I have an uncanny ability to find the most fun people and I've certainly found them here!