The SWANA Young Professionals (YP) group continues to grow and expand across the country. SWANA YP members have been busy this past year speaking at SWANA events, leading teams, mentoring students and making strides in every aspect of the industry. Let's get to know some of these upcoming industry leaders!
Meet Troy Duxbury, International Business Development Manager – LSC Environmental Products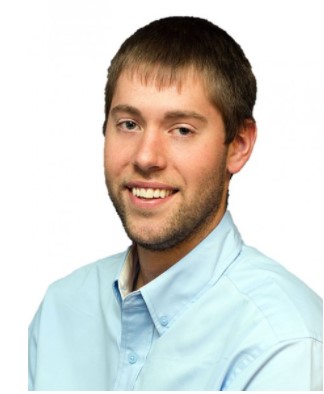 Meet Troy Duxbury with LSC Environmental Products! Troy started his career as an Applications Engineer with LSC Environmental Products before he graduated from South Dakota State University with a degree in civil engineering. In this role, he traveled the country in a team-support effort to increase technical understanding of their capabilities, identify and target new markets, develop complex strategies to win complex projects, and networked with decision makers/young professionals alike. Notable accomplishments include getting specified on some of the largest projects in company's history, adding numerous customers and distributors, developing new landfill considerations, and traveling to 40 states to present their content to over 1200 engineers, regulators, and contractors.
At the beginning of 2020, Troy transitioned to another completely new role for LSC as the International Business Development Manager where the goal was to leverage off of the program successes in the US and apply them to the rest of the world. He shares, "For reasons we all know, 2020 proved to be a terrible year to switch to an entirely International role and led to the first time where I wasn't able to achieve the always aggressive revenue and growth goals applied to my program. This role is a roller coaster of ups and downs with one thing that seems consistent, success is determined on persistence and market presence".
Since the switch, Troy has doubled their international partners, made friends around the world, worked some very abnormal hours, and gained exposure to some of the world's greatest and most ambitious projects. He says, "The world is a small place connected by the many beeps and dings of the telephone. Each week regularly has me communicating with people on almost every continent where I have learned that although not everyone is at the same point of progression, we all want to improve our environment. Waste Management is truly a global market and each region has different priorities and efforts. I have learned that the world has many sanitary landfills and countries are converting dumps to sanitary landfills at an ever-increasing rate. With some luck and persistence, I look forward to meeting my ambitious international goals and doing my part for the environment."
In addition to his role with LSC, Troy is an active Hoosier SWANA member serving on the Board of Directors since January 2020 where he participates in the Membership Committee, Scholarship Committee, and serves as the YP representative. He also holds an active MOLO certification since 2015. When asked about his experience with SWANA's YP Group, he shares:
"Being a YP has been a rewarding experience and has allowed me to get to know the folks in my industry. Several of the presentations I have delivered are to SWANA chapters and organizational events. If not for the YP experience, I wouldn't get to meet my local peers and mentors. The board members of Hoosier SWANA are a tight knit group of professionals that bring a lot of experience to our industry. They are excellent people to learn from and I have bounced several ideas off of them which has helped me refine my skills. Taking on the YP Representative role has been an interesting experience with challenges of its own. Chiefly among them is answering the question: How can we bring increased value to our members and through that encourage more membership and attendance? This question stays front of mind as the membership committee continue to add benefits such as social events, webinar presentations, conferences, and industry tours. We have done Axe Throwing, toured an awesome facility in Indianapolis that serves as a lifeline for job experience to those who were recently incarcerated, held a virtual escape room event and have several more things planned in the near future."
Click Here to apply or nominate someone to be featured in the next YP Spotlight!
NOT A SWANA YP MEMBER?
Visit www.swana.org/YP411 to learn more about the group and become a YP member at the special discounted rate for full access to mentors, job openings, discounted webinars, and more! Or sign-up for SWANA's YP Community forum for FREE to engage in industry discussions and receive updates on all things "YP".