The SWANA Young Professionals (YP) group continues to grow and expand across the country. SWANA YP members have been busy this past year speaking at SWANA events, leading teams, mentoring students and making strides in every aspect of the industry. Let's get to know some of these upcoming industry leaders!
Meet Allie Omens – Construction and Demolition Recycling Coordinator – Metro Nashville Waste Services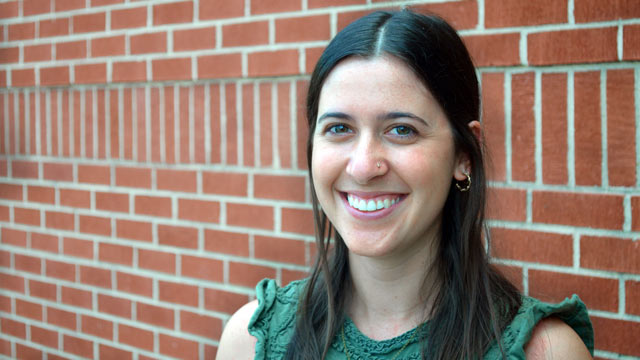 Allie is a Construction and Demolition Recycling Coordinator at Metro Nashville Waste Services. Since joining Metro Nashville Waste Services, Allie's most notable accomplishment has been launching the Nashville's debris management review program in the city's building permitting process. This program requires large construction and demolition projects to submit plans for how debris will be managed on their project before they receive their building permit. Allie connects building permit applicants with reuse and recycling options for their job site debris. She has reviewed over 1,000 debris management plans since the program started in July 2021. Allie delivers presentations to municipalities looking to follow Nashville's debris programming, sharing lessons learned from the first year of her city's program.
Allie currently serves on the board of Circular Triangle, which facilitates built environment programming for North Carolina's flagship circular economy NGO, including mentoring master's students from Duke Nicholas School of the Environment in analyzing the material stream from constructing single family homes in the Triangle.
In December 2021, Allie was selected as one of eight North American solid waste professionals to participate in the inaugural SWANA YP Leadership Academy to foster connections and build leadership skills to benefit the solid waste industry and sustainability initiatives.
About her experience as a YP Member, Allie says, "As part of the inaugural YP Leadership Academy class, I engage with peers from many perspectives in the solid waste industry. We are challenged to explore top challenges facing the solid waste industry, while also engaging in professional development tailored to our YP cohort."
Click Here to apply or nominate someone to be featured in the next YP Spotlight!
Not a SWANA YP Member?
Visit swana.org/YP411 to learn more about the group and become a YP member at the special discounted rate for full access to mentors, job openings, discounted webinars, and more! Or sign-up for SWANA's YP Community forum for FREE to engage in industry discussions and receive updates on all things "YP".