As climate change continues taking its toll, California, in particular, is hard hit with consequences, namely droughts and wildfires that cost the agriculture industry billions a year. At the same time, pollutants from greenhouse gasses, as in other regions, steadily rise, negatively impacting air quality. Methane emissions are a major contributor, with landfills responsible for 20 percent of the state's methane.

These economic, environmental, and health impacts are the main impetuses for SB 1383, California's most robust waste reduction mandate in 30 years. The law requires the diversion of 75 percent of organics –20 million tons per year– by 2025, meaning only 5.7 million tons may be disposed, including food waste, green waste, paper, wood, and manure materials. Additionally, the state must increase edible food recovery by 20 percent by 2025. The food recovery rule component, aiming to address both a waste problem and social issue (feeding good food to the hungry), will be a huge change and very new to jurisdictions.
The ambitious law will have significant policy and legal implications for state and local governments already taking action, as SB 1383 took effect on January 1, 2022. They have implemented collection programs, secured and or revised agreements with haulers and processors to collect and manage materials, and enacted ordinances around separating organics and other expectations. Some have begun working with health inspectors to ensure food generators have arranged to get edible food to food recovery organizations.
California jurisdictions' top requirements will be as follows:
Provide organic waste collection services to all residents and businesses;
establish edible food recovery programs for commercial edible food generators and ensure edible food recovery organizations have the capacity to manage it;
conduct education and outreach to inform generators of the new law;
procure compost, renewable gas produced from organic waste, and or other products sourced from organic waste; and
monitor for compliance and conduct enforcement.
SB 1383 is a very prescriptive law that defines the types of materials collected and how to collect them. It also defines the types of facilities where they can go. It's very specific in its rules around procuring products made from waste. And it's as prescriptive around monitoring, recordkeeping, and reporting requirements.
On the collection side, for example, containers must be certain colors, and there are rules around container labeling and contamination monitoring.
Among procurement requirements, based on population, it dictates a percentage of compost and mulch to be used in landscaping and the percentage of recycled content to go into certain products that jurisdictions buy. And there are requirements around purchasing renewable natural gas sourced from biomass used for transportation fuels, electricity, heating, or pipeline injection.
Ahead of the upcoming phase when violations and penalties incur, jurisdictions have incorporated an enforcement mechanism that mirrors the statewide requirements of SB 1383.
Still, depending on demographics, there will be variations from one city to the next, particularly in collections. We will discuss enforcement in Part 2 of this series. And we will explore some of the challenges, how jurisdictions address them, and opportunities for the private sector and local governments that will be born from SB 1383.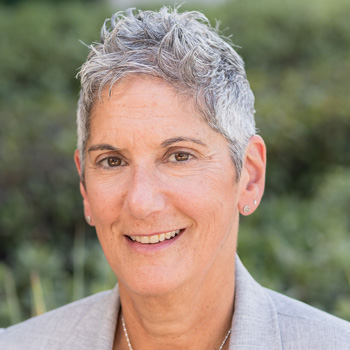 About the Author: Michelle Leonard is a Senior Vice President of SCS Engineers and our National Expert in Solid Waste Planning & Recycling and Sustainability. She has over 35 years of experience in environmental consulting and project management, with an emphasis on Sustainable Materials Management, including solid waste management planning and facilities. Contact Michelle at MLeonard@scsengineers.com