By: Kaia Howard, Student at University of North Carolina Wilmington
As a way of recognizing some of the outstanding scholarship applications nominated to SWANA by our Chapters across the United States and Canada, we are posting applicants' one-page essays on our blog. The essay, which was 10 percent of their application score, was to speak to the role solid waste management plays in addressing an environmental issue currently in the news. We asked, "What are the responsibilities of individuals who generate the waste versus the professionals tasked with managing the waste?"
The following essay was submitted by Kaia Howard, who applied for the Grant H. Flint Scholarship. She is attending the University of North Carolina Wilmington with a planned major of International Studies.
---
Climate change has been a hot topic across the world for decades. Researchers, politicians, and scientists have mulled over and analyzed solution after solution. But, perhaps the fix is much simpler and surmountable than we think.
With steadily rising temperatures in our climate, people have begun to see the repercussions of the gasses our lifestyles exude. Of this, almost 15% of the greenhouse gas emissions in the atmosphere are caused by landfilling solid waste. With the varying ways to divert waste from landfills, this statistic should be much lower. The combination of composting and recycling practices gives producers, consumers, and professionals the ability and the responsibility to transform the trajectory of climate change.
To effectively divert solid waste from landfills, the legislature must mandate states, counties, cities, and residents to recycle. For example, California has passed several laws to focus on diverting waste. Most recently, California has focused on organics recycling. In 2022, all residents and businesses were required to sort and separately collect food waste, yard debris, and food-soiled paper from their waste. This is all a part of new legislature SB1383 to reduce organic waste landfill disposal by 75% from 2014 levels.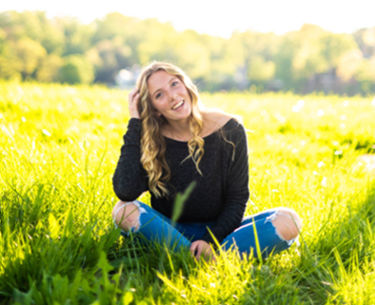 The legislature will ensure that state and local governments create the infrastructure for composting and recycling. Infrastructure has to be created to collect, transport, and process both recycling and composting. In addition, incentives must be in place for end-use. The act of both composting and recycling has to be accessible, relatively easy, and there must be a negative outcome (such as penalties) if residents and commercial businesses do not divert waste from the landfill. With these in place, the US could increase diversion from the landfill and mitigate damaging gas emissions.
When it comes to producers, they could take small but impactful steps to slow climate change. A significant change would be to install greater precautions to prevent waste. Examples include reducing overstocking and overproduction, decreasing packaging, creating more environmental products, and establishing waste goals. For example, companies could opt for more environmental packaging. Rather than using styrofoam to package goods, producers could shift to using biodegradable packaging peanuts, air pillows made from recycled content, or corrugated bubble wrap.
On the other side of things, consumers also have a responsibility to be more educated and careful with what they buy and what they throw away. If consumers were more conscious of what waste they were producing and how to prevent that from ending up in a landfill, climate change could be drastically reduced. For example, consumers could only purchase products that are made by environmentally friendly companies and minimal packaging. In addition, only purchase what is needed to reduce what is thrown away.
Ultimately, the responsibility to slow climate change falls upon everyone, not just solid waste professionals. Individuals and companies must take personal responsibility to recycle and compost. Solid waste management professionals must continue to push manufacturers to advance technology to effectively divert waste from landfills and the government must create legislature to ensure there are diversion goals and the infrastructure to achieve them.