Biggest Safety Improvement

Waste Connections of Canada - Toronto District
The Waste Connection of Canada – Toronto District focused its safety program on extreme and personal one-on-one engagement with the result that total incident rates went from a high of 53.8 in 2016 down to 6.2 through May 2021. This improvement was made by making changes in every area of the organization, including recruiting, training, staffing, scheduling, and communications. New technologies were also implemented, including Lytx/DriveCam, an on-going training app, electronic tablets, hopper cams, and more. To foster greater communication and eliminate communication silos, the building was renovated to integrate separate spaces into large common areas to dramatically increase personal interactions.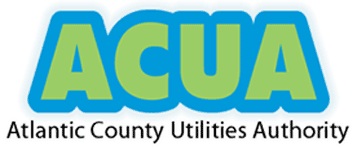 Atlantic County Utilities Authority (ACUA)
ACUA implemented a safety campaign to improve its safety culture by making the issue personal. The "See You at Home" campaign invited family and friends of ACUA employees to submit photos and videos to remind them of why it is important they stay safe on the job. The result was personalized messaging for employees about the importance of safety created by the people most important to them. This unique campaign led to a substantial reduction in workers' compensation and auto liability claims, as well as an increase in worker engagement on safety issues.
Athens-Clarke County Solid Waste Department (ACCSW)
ACCSW enacted a robust pandemic response to protect its workers and the public while continuing service without interruption. None of its facilities were closed during the pandemic nor were any collection routes altered or services suspended. ACCSW demonstrated the successful implementation of its Continuity of Operations Plan (COOP), provided ongoing safety information and training to workers, and embodied the Athens-Clarke County Unified Government's campaign, "We're all in this together."
Honorable Mention - 2021
The following organizations are also recognized for their excellent award submissions this year.