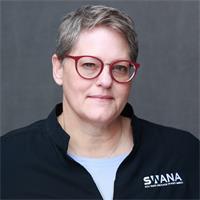 Reviewing the applications—and especially the essays submitted by the applicants—is a highlight each year. We have to find ways to encourage these young people to work in our industry.

– Sara Bixby - Deputy Executive Director SWANA
2022 Grant H. Flint Scholarship Program and Robert P. Stearns/SCS Engineers Scholarship Awards Winners
These students were chosen from 27 applications from 20 chapters and Northeastern University. Committee members spent quite a bit of time evaluating applications and discussing both evaluation scores and rankings of all candidates in each category. "The quality of the applications is impressive and continues to raise the bar for future years," said SWANA Deputy Executive Director Sara Bixby, who supports the Committee.
Category I: Graduating High School Seniors
Awarded to students accepted for enrollment in junior college, four-year college, or university (any program).
Ethan Woolley
Studying Mechanical Engineering at Brigham Young University. Ethan was nominated by the Utah Chapter and sponsored by his grandfather Dwayne Woolley, retired General Manager, Trans-Jordan Cities.
Joseph Buono
Studying Mechanical Engineering at Rutgers University. Joseph was nominated by the New Jersey Chapter and sponsored by his father Michael Buono, Director of Program Development, Environmental Service Management Group.
Katerina Brynda
Studying Business Administration at the University of North Carolina at Chapel Hill. Katerina was nominated by the North Carolina Chapter and sponsored by her father Kenneth Brynda, Midwest Region Air Quality Advisor, SCS Engineers.
Category II: Undergraduate Juniors or Seniors
Awarded to full-time college or university students entering junior or senior undergraduate year. Candidates must pursue degrees in environmental science, engineering, or other major related to solid waste management.
Jenna Springer
Jenna Springer is a SWANA student member studying Environmental Engineering at the University of Wisconsin-Platteville. Jenna was nominated by the Wisconsin Chapter.
Harvey W. Gershman Scholarship
Named for a co-founder and owner of Gershman, Brickner, & Bratton, Inc., (GBB), www.gbbinc.com, this scholarship is awarded to full-time university students pursuing a degree in studies applicable to the field of solid waste or resource management and intending to seek employment in the industry. Students from Northeastern University are particularly encouraged to apply but all Category II scholarship applicants may also be considered for this prestigious award.
Cameron Nevel
Cameron Nevel is a SWANA student member and Environmental Engineering student at Northeastern University in Boston, originally from Montgomery, New York.
Robert P. Stearns / SCS Engineers Scholarship
Awarded to graduate students pursuing degrees in environmental science, engineering, or other major related to solid waste management.
Ashpreet Kaur
Ashpreet Kaur is a SWANA student member working on a PhD in Interdisciplinary Ecology at the University of Florida. Ashpreet was nominated by the Florida Chapter.